Search Optimization
CONTENT-BASED STRATEGIES WIN
Slice the SEO Pie
---
Successful search engine optimization requires a multi-layered approach.  There's no single silver bullet that will earn and keep the quality traffic you need.  Trying to short-cut – game the system – can result in painful penalties.  Diverse, content-based strategies work best for your visitors and that is what drives the search engines.  Having a solid strategy for content optimization and amplification translates to value today and greater value tomorrow.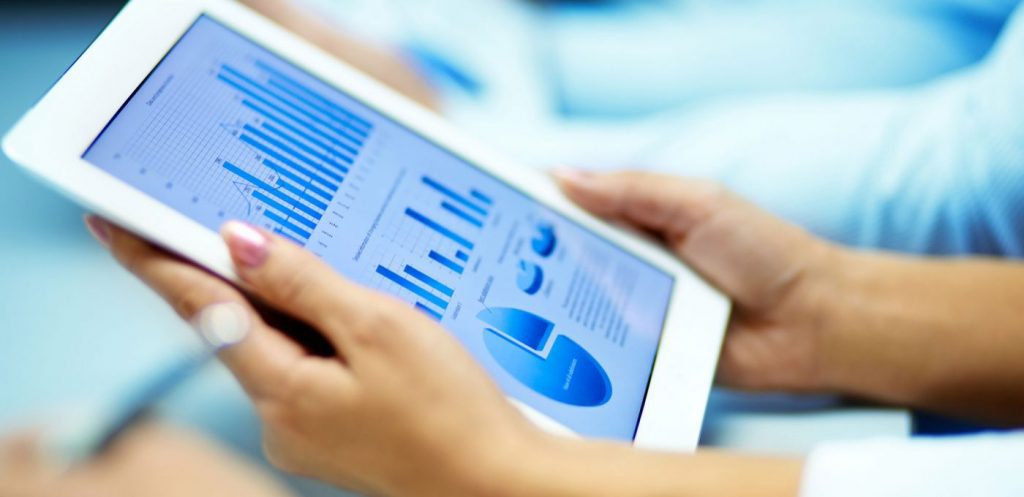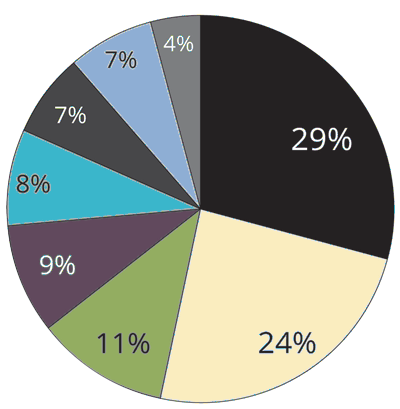 Save
Addressing Multiple Factors
---
Search Engine Optimization requires a multi-layered approach to address varied factors that impact results.  Search engines track and weigh on-page factors, off page factors, social proof factors and technical factors.  Page load speed matters, but so do views and shares.  Site structure and keywords matter, but not more than the quality and relevance of the content.  Domain age and authority matter, but not more than back-links and content updates.
Keywords can be added to page titles and content, but some of the best indicators of your site's value to users are social signals.  Factors like user engagement, external back-links, sharing, liking, commenting, and linking provide evidence that real humans find your site content to be useful and of value. A comprehensive SEO plan should address multiple ranking factors.  It should also have a plan for earned and paid amplification.
Competitive Analysis
---
Search Optimization (SEO) and Search Marketing (SEM) both begin with analysis of your current position in the marketplace.  Attention is paid to position, relevance, messaging and analytics/traffic data.  Knowing where you stand in the competitive field will help determine opportunities and threats.  This informs and empowers your strategy for brand traction.
Persona Analysis
---
Understanding the needs, motivations and habits of your buying audience is key to offering up the right content at the right time.  Analysis of your buyer's behavior and preferences are key to providing a great customer experience and answering the right questions at the right time.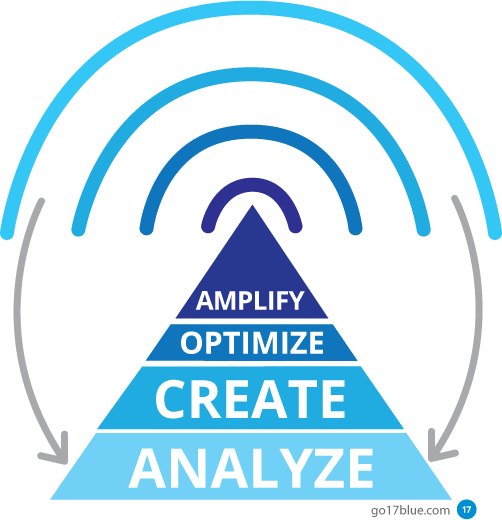 Save
Save
Content isn't just Content
---
You can't have SEO without content.  Content demands SEO.
The need for fresh, relevant content has been proven for years.  Today it's about standing out with unique content that is highly relevant and creates an educational brand experience.  Content that's relevant, timely and engaging is optimized to gain traction – to be found, liked, shared, and downloaded.  This interaction and conversion generates leads to be nurtured in the sales funnel.
Every step of the journey is comprised of SEO activities.  Leveraging behavior analytics, utilizing keywords, link building, amplification for reach, engagement for social proof…  Are all optimization efforts to promote your content, which ultimately drives traffic and leads and sales.
Tracking
---
"What is measured is improved."  Absolutely. True.
Solid data intel on your marketing efforts and campaigns enables you to measure the effectiveness of tactics and strategies. Tracking data empowers you to be nimble in the marketplace and adapt quickly to opportunities. It's a profoundly important part of your business and marketing strategy.
Automation and tracking solutions help you understand more than visits and views.  You can track individual user behaviors, frequency of engagements, types of actions, downloads and more. Contact us for information on how you can accurately track and adapt your online marketing strategies for growth.